Luck is never and should never ever be part of the language of Catholics and those who believe that Christ is the Son of God.
Why?
There is no such thing as "luck" for Christians!
Although Ecclesiastes 9:11 states: 'chance happeneth to them all' the Bible sees all events as within God's will.", the Book of Proverbs 16:33 mentions that 'the lot is cast into the lap, but the whole disposing thereof is of the Lord'
Have we forgotten the first commandment?
Yes. He is the Lord our God and all grace come ONLY from HIM. Not from doing things at the appointed time because that is what your "birth element" tells you and not because of the charms you wear and especially NOT because someone wished you GOOD LUCK!
With that out, let me show you which "Catholic" church in Manila was caught "wishing" people good luck during the Chinese New Year.
Thanks to a member of the GULP for sending this in.
Behold!
STA. CRUZ CHURCH!
See that on the right side of the church? They put up a New Year's greeting to the Chinese community. Do they do that usually? I don't know. Maybe parishioners can say for sure.
But....but...
Do they greet the Muslims who use a different calendar?
Do they greet the Orthodox who use the Julian calendar?
And they even put these things up on their church door.
I am not Chinese and I do not know what these things meant.
And look at the front of the church. Chinese lanterns and that thing that looks like a pineapple.
Yup. Good luck things.
And here's the coup de grace!
It was in one of the walls of the church as I was told.
You know what that Chinese character meant?
Try Googling "Chinese character luck" and you'll get this.
Yup. Same thing.
A Catholic church in the heart of primatial diocese of the Philippines, wishing baptized Catholics....LUCK.
This reminds me of that infamous bishop of Abra who during the Chinese New Year said:
"God is present in other religion and culture so the belief in Feng Shui, Astrology, and praying at Buddhist temples should be perceived as instruments that all draws us closer to God."
You can see the original post
here
.
If you want to be nice and cuddly with people of other faiths, follow this guy! He did not compromised the Catholic Faith!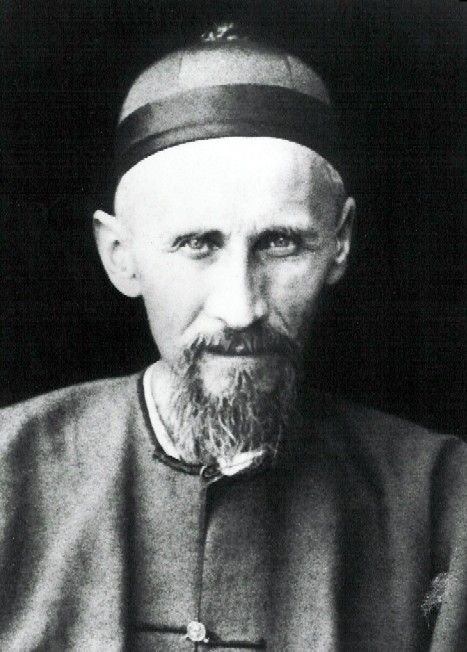 Oh by the way, that bishops who said that it is ok to practice Feng Shui is also an SVD.