Watch this video and see how this priest reminded a communicant to receive only on the tongue.
It's on the 0:08 mark.
And look! Even the deacons receive Communion kneeling...and by intinction.
While we have this happening in our retreat houses, chapels...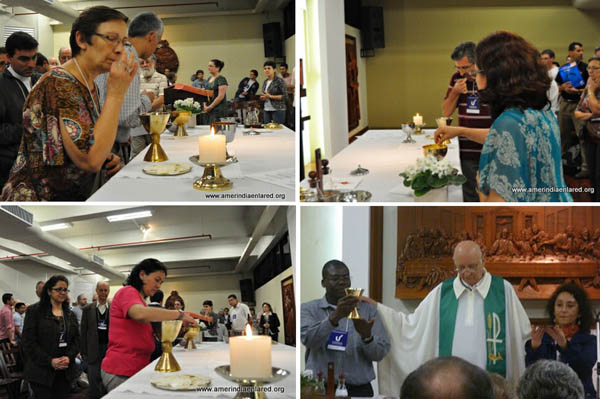 For those who are for this practice, show me a liturgical law that says you can receive Communion by yourself!
"Oh Pinoy Catholic! You are so legalistic! You are like the Pharisees!"
Oh really?
Did Christ abolish the Law of Moses?
He didn't.
And so must you not too!
And here is The Vortex video about Communion on the Tongue...only!
FYI, as per my investigation, the Philippines did not receive any permission from the Vatican to distribute Holy Communion on the Hand!
And here is the classic YouTube video about Communion on the Tongue and Kneeling by the not so well known cardinal named Francis Arinze...