In our liturgical calendar, Ordinary Form, it is an optional memorial. The other option is to choose Ordinary Time.
Wha?!?
You can that an option?!
Choosing the Blessed Mother over, uhm, Ordinary Time?
Duh!
Just in case you forget. We blogged about the proper way of blessing and receiving the Medal of the Immaculate Conception aka Miraculous Medal.
Click here
.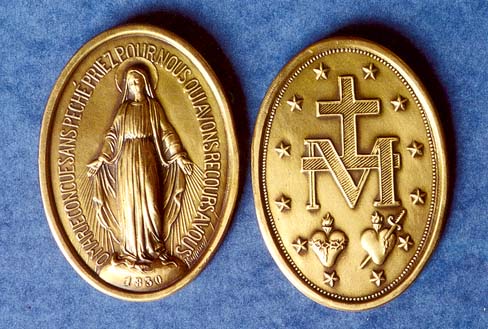 PS: You might think I don't have this medal. I actually DO. Came all the way from Rue du Bac. :)