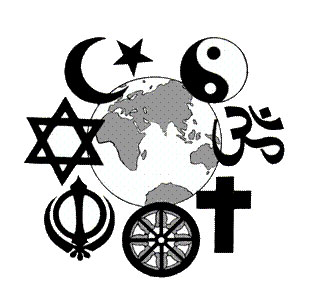 Is Buddha, Mohammed, Vishu and all the other gods of other religions an expression of the One True God we Catholics worship and adore?
For a fan of Feng Shui Bishop Jaucian, Christ is!
Yup!
Heresy alert.
Go on over that old post of mine condemning the statement of Bishop Jaucian which goes like this:
"God is present in other religion and culture so the belief in Feng Shui, Astrology, and praying at Buddhist temples should be perceived as instruments that all draws us closer to God."
Views like this are products of MODERNISM being taught in our theology schools and seminaries. Yes, even bishops preach it!

And go answer that die-hard fan that he too is a HERETIC in his views.
In the meantime, watch this and learn:
In addition to this, read
DOMINUS IESUS
.