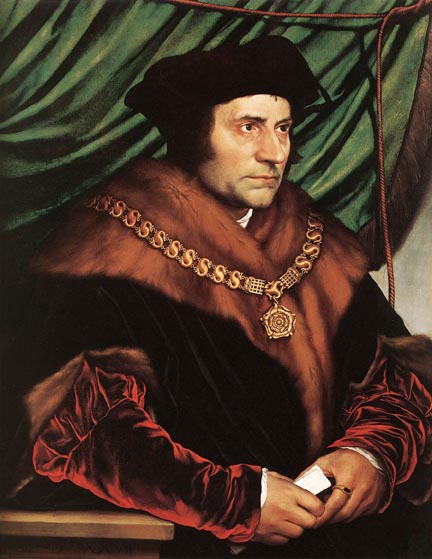 St. Thomas More, the example of a true Catholic politician and public servant...
And if this be not enough to keep a man alive, in good faith I long not to live.
— Letter to his daughter, Margaret, 1535.

We may not look at our pleasures to go to heaven in featherbeds; it is not the way, for our Lord Himself went thither with great pain, and by many tribulations, which was the path wherein He walked thither, and the servant may not look to be in better case than his Master.
— To his wife and children, according to William Roper.

Where there is no malice there can be no offense.
— Speech in his Defence, to the Lords of the Council, 1535.
Quoted by William Roper

I die the King's good servant, but God's first.
— Last words on the scaffold, 1535,
according to Paris Newsletter, August 4, 1535:
"qu'il mouroit son bon serviteur et de Dieu premierement."