Remember
the post about asking who this guy is
?
Now here is the answer.
Look for him below. Click the image for a bigger view.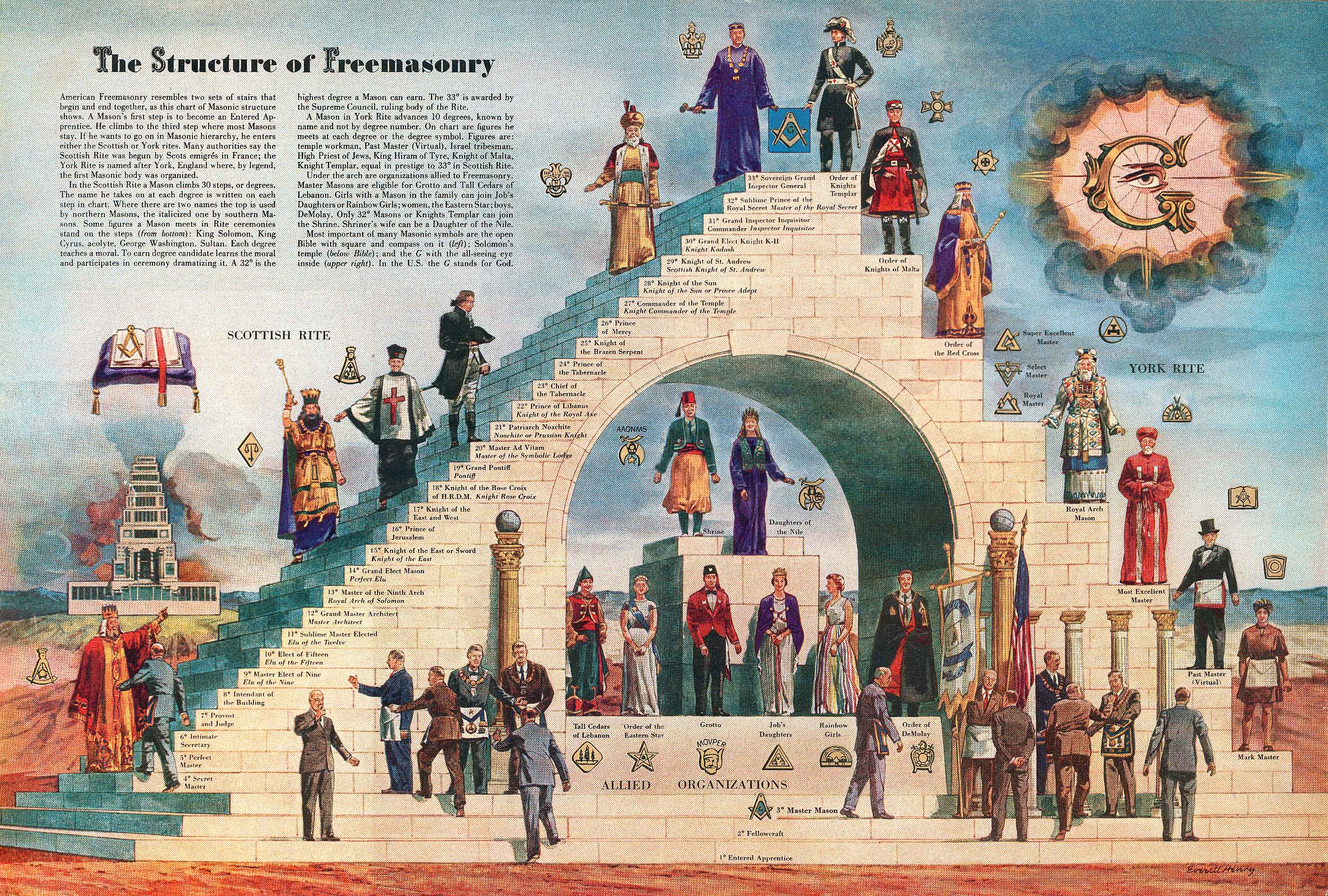 Yup. He represents the highest degree of Masonry of the York Rite. There are two "rites" in Masonry: Scottish and York. The Scottish Rite is the one here in the Philippines.
That guy up there is Knight Templar, a member of the Order of the Knights Templar. (Ha!) equal in right a dignity to the highest degree of the Scottisch Rite's 33rd degree.
Here is how they look today:
Now do they look familiar to you?
Look here.
That is a group of 4th degree Knights of Columbus, wearing the chapeau, baldric and ceremonial sword, the same as those of the Knight Templar of Masonry.
4th degree Knights of Columbus always do not dress this way.
Here is an example of one of the first 4th degree Knights of Columbus.
SEE THE SIMILARITY?
There is a reason for this.
It was said that the author of the fourth degree ritual of the Knights of Columbus,
William Harper Bennett
, (here wearing his fez as Supreme Commander of the Order, pictured with Blessed John Paul II) was once a Mason, and brought back to the Church by our Holy Father Founder, Servant of God, Fr. Michael Joseph McGivney. Bro. Bill then founded the
Order of Alhambra
, which is a counter to the Masonic Order of Shiners. Look at the picture above an look for the guy standing below the arch, the one wearing a fez.
Fr. McGivney founded the Knights of Columbus to encourage Catholic men to form a fraternity to support one another and to keep them away from the Masonic Association, which endangers a Catholic man's eternal salvation.
Now you know.
For a more detailed discussion about the connection of the Knights of Columbus and the Freemasons, and why Catholic Men MUS NOT be Masons,
click here
.