Yup. They followed the trend of the Episcopalian Church. And boy, (no pun intended.) are they happily shrinking in numbers! And most of those disenchanted are crossing the Tiber!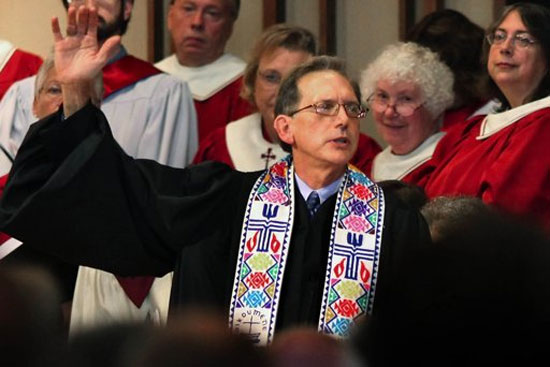 The man, Scott Anderson, 56, said he waited 40 years for the moment...the moment they made the laws of God their own whim? Right MST? That is the way you wanted it right?
Ain't that the most appropriate color for a stole? RAINBOW BRITE! He waited 40 years to wear that.
The report says:
"The denomination barred homosexuals from serving as ministers until May 10, 2011, when a majority of its regional organizations known as presbyteries voted to ratify the national assembly's proposal to remove clergy requirements of marital fidelity or single chastity."
So, any philanderer and sodomite can be their presbyter?
Ok, I am not saying that ALL Catholic priests are without fault but by golly, if a married man is openly cavorting with another woman other than his wife, that is a different story! What happened to what Christ taught in the Gospel?!
Well, we had Anglicanorum coetibus. What's next Prebyterorum coetibus? :D
Read more
here
and
here
.