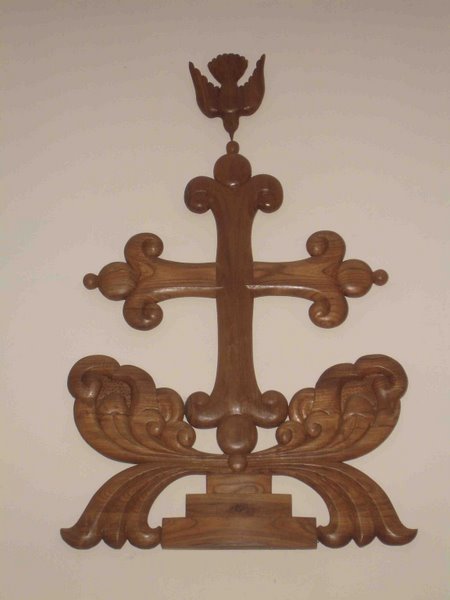 We have seen this but never did I expect that this will also happen in...an Eastern Catholic parish.
Parishioners are fighting with their local bishop who wanted to remove the crucifix hanging over their altars with a Marthoma cross (shown above). The parishioners want the traditional Latin crucifix with the corpus of the crucified Christ rather than the simple cross.
I am not familiar with the liturgical rubrics of the Syro-Malabar Church but it is simple logic why the people would prefer a crucifix over a cross.
John Paul II and Benedict XVI insisted the crucifix MUST be at the center of the church during Mass.
Which do you think reminds them more of the loving sacrifice of Christ made present always in the Holy Sacrifice or Divine Liturgy?
That is why the Church does not allow a simple cross nor a Resu-fix, the one with the levitating Christ.